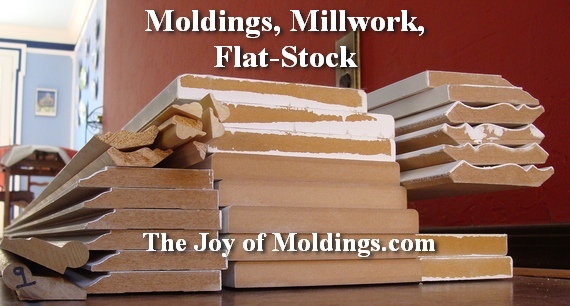 About The Materials We Use
The materials we use to create the molding patterns you find on our blog are good-quality, mid-price molding & millwork and mdf board.
I've been creating molding patterns from them for many years, and they allow me to make some pretty grand designs for a great price.
The prices vary by supplier and region of course, but at least these numbers will get you in the ballpark.
Note: Don't forget to add 15-20% of additional material to account for waste and bad cuts when buying your moldings.
DIY Molding Profile Index
If you are a returning visitor who knows exactly what molding profile you are looking for, you can use the index (this page) to go straight to what you need.
Baseboard/Skirting Board Profiles (BB)
Index | Baseboard Profile Category | BB-001 |
Casing Profiles (CA)
 Index | Casing Profile Category | CA-001 |
Crown Molding Profiles (CM)
Index | Crown Molding Profile Category | CM-002 | CM-003 | CM-005 | CM-006 | CM-007 | CM-008 | CM-008-1 | CM-009 |
Flat Stock Moldings (FS)
 Index | Flat-Stock Moldings Category | FS-001 | FS-002 | FS-003 | FS-004 |
MDF Board (MDF)
I make a distinction between raw sheets of this MDF Board series and pre-primed mdf Flat-Stock (FS series above).
Since mdf board is so central to making affordable molding patterns, I wrote this special post about it: Fun With Flat-Stock.  MDF Board for Molding Projects.
Index | MDF Board Category | MDF-100 | MDF-200 | MDF-300 |
Panel Moldings (PM)
Index | Panel Moldings Category | PM-001 | PM-003 | PM-004 | PM-005 | PM-006 | PM-007 | PM-008 | PM-010 | PM-011 |
Picture Rail Moldings (PR)
 Index | PR-001 |
Plinth Block Molding (PB)
Index | PB-001 |
[Learn more about designing a home full of moldings at our How to Install Moldings series.]