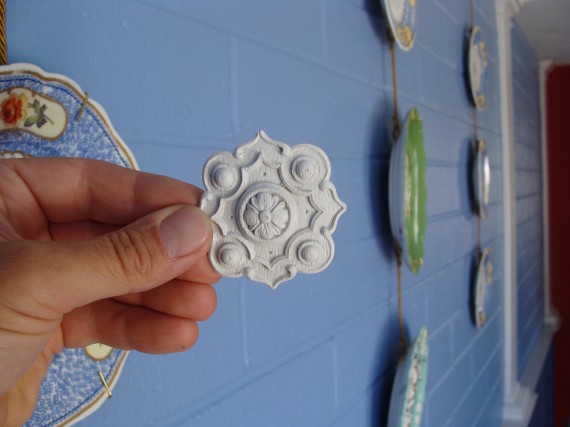 Architectural ornaments, like this beautiful small rosette, are jewelry for your home.
And there's only one company in the United States I know of that makes them this detailed — the company that made most of the appliques you find here on The Joy of Moldings.
Decorators Supply Corp.
Fortunately you don't have to go all the way to Chicago to buy their hand-made woodworking appliques, you can order many of their products online here: Decorators Supply.
Retail customers like you and I can only order from the applques they sell on their website, while those of you in the trades, like finish carpenters and interior designers, can order from their truely massive catalog collection.
I'll have more to say about their compo appliques in future posts (our Half Bathroom Molding Makeover will have their appliques on the ceiling and mirror frame), today I just wanted to introduce them to you in case you were in the market for appliques as nice as these.
We do not write paid endorsements of any kind.  We've written about this company because we like them and their products.  We hope you like them too.